The Perfect Wedding Dance 

CLOSED

Due to Covid19 we are temporarily closed.

Double click here to add text.

What you need for a successful dance lesson. 

Don't wait till the last minute to schedule your lessons for your first dance. 

Allow plenty of time to learn your dance and be comfortable on the dance floor, 2 or 3 months before is recommended but, we won't turn you away if your wedding is a week a way.  One lesson is better than none.

Choose your song or songs prior to your lesson and email me the names at cindy@cindysdance.com this allows me to be prepared with the style of dance that will go with the song you have chosen for your first dance.  

Bring the shoes you will be dancing in at the wedding and comfortable shoes to practice in. If you have a petticoat you will be wearing, you might want to bring that to one of the lessons to dance in.  

Bring your music on CD or I will download a copy.

If you do not have a song,  Go to our music page  for suggestions from our music list.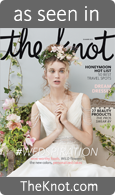 Good idea to bring petticoat

 to practice in.

Getting ready for the big day at their lesson.

2nd lesson and already looking great.